Our actions to make this world more baby-friendly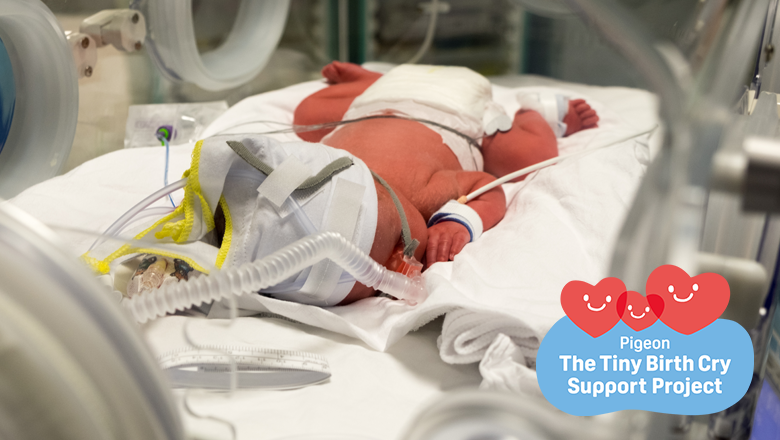 Initiatives for Babies Born Small
Every year, one in seven babies born around the world weigh less than 2,500 grams at birth-some 20 million low birthweight infants in all.*1 Of those 20 million, those born weighing less than 1,500 grams are at greater risk of a range of infectious diseases and illnesses. For these "very low birthweight infants," breast milk is considered as important as medicine. Drinking breast milk has been found to reduce the risk of necrotizing enterocolitis (NEC), a life-threatening illness, to one-third the risk faced by infants fed only artificial formula.*2
*1 Japan Committee for UNICEF homepage
*2 QUIGLEY MA. HENDERSON G. ANTHONY MY. ET AL. FORMULA MILK VERSUS DONOR BREAST MILK FOR FEEDING PRETERM OR LOW BIRTH WEIGHT INFANTS. COCHRANE DATABASE SYST REV. 2007; (4):CD002971.
However, not all mothers produce enough breast milk immediately after delivery to provide as much as is needed. One recommended solution in these cases is to feed infants breast milk that has been donated by other mothers and pasteurized for use.*3 The institutions that process and manage this "donor milk" are called human milk banks.
There are over 600 milk banks in over 50 countries around the world. However, as of August 2020, Japan had just one, located on the grounds of Showa University Koto Toyosu Hospital. With the number of infants needing donor milk in Japan estimated at 3,000 per year, one milk bank was far from enough.
*3 "Policy statement on enteral nutrition for preterm and very low birthweight babies," published by the Child Health Consortium of Japan's Committee on Nutrition (Journal of the Japan Pediatric Society, Vol. 123, No. 7).

To raise the profile of human milk banking in Japan, more facilities alone are insufficient. It will also be necessary to promote coordination, cooperation, and understanding between the relevant parties, from the mothers needed to donate breast milk to the NICUs (neonatal intensive care units) that will supply it to infants in need.
Supporting the Opening of a Second Human Milk Bank for Japan
In September 2020, Japan's second human milk bank opened on the first floor of Pigeon's headquarters, with the full support of Pigeon.
Like Japan's first human milk bank, the new Nihonbashi Human Milk Bank is run by the Japan Human Milk Bank Association. It can process enough breast milk to supply around 600 infants per year, which is six times the processing capability of the first human milk bank.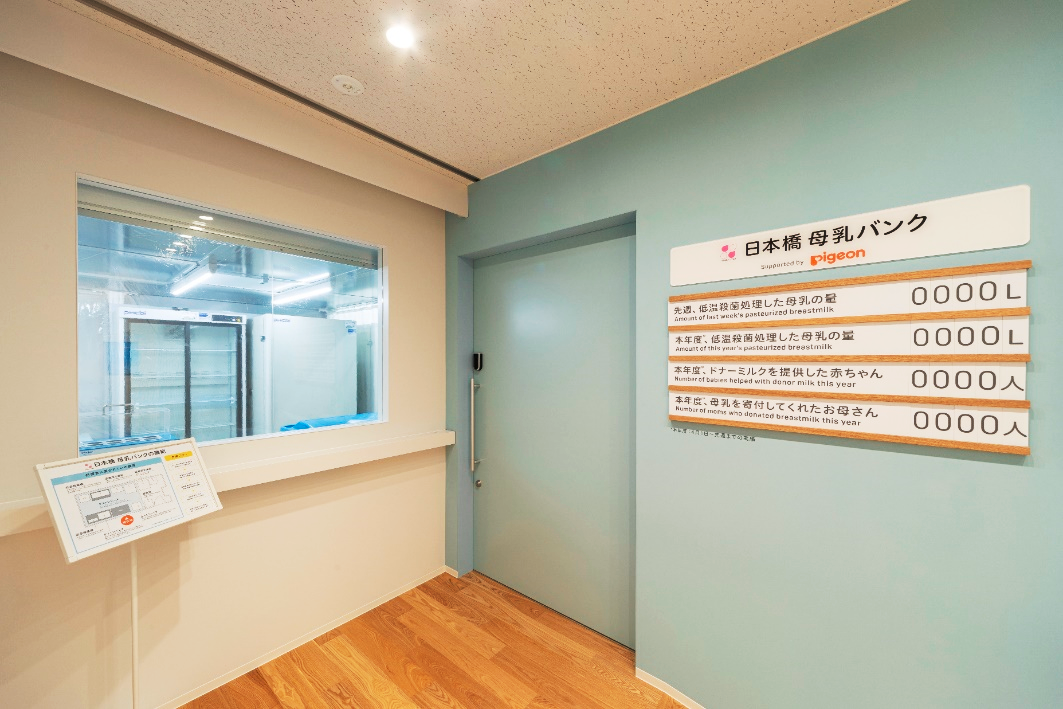 Address: 1st floor, Pigeon Global Headquarters 4-4 Nihonbashi Hisamatsu-cho Chuo-ku, Tokyo
Area: 25 square meters
Raising Awareness of Human Milk Banking
Simply creating new facilities will not resolve the challenges that human milk banking currently faces. Without mothers to act as donors, no donor milk can be created. There is also a need to raise awareness of human milk banking itself, in order to reduce the number of recipient families still emotionally wounded from preterm birth who are reluctant to use donor milk at all.
"Saving Tiny Lives": A Campaign by the Country's No. 1 Nursing Pad by Market Share
In this campaign, Pigeon donates ¥10 to the Japan Human Milk Bank Association for each package of nursing pads that customers buy.
Between September 1 and December 31, 2020, Pigeon donated ¥2,718,770.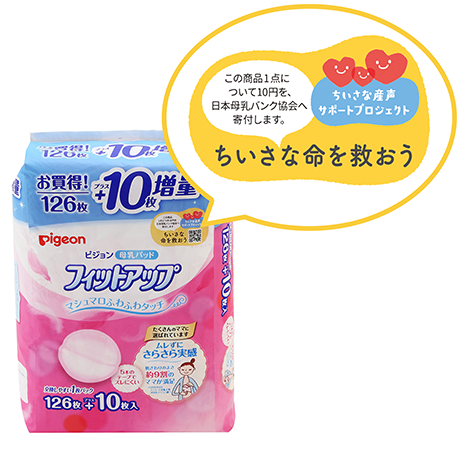 Creating the Video "Have you heard of 'Human Milk Banks'?"
Pigeon created a video that explains how human milk banking works in a clear and simple way.
The video has been posted on our corporate website and social media accounts. It is shown at seminars and also provided free of charge to NICUs using donor milk.
Related SDGs
Related links
Helping Babies and Families amid the COVID-19 Pandemic